Valerie Morrison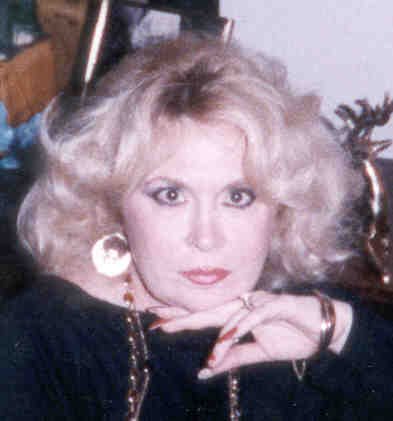 Psychic Medium


Valerie Morrison's Services
Private Office or Telephone Psychic Readings
To make an appointment or
for further information about these services...
Call or Email or Write:
215-483-8881
PsychicValerieMorrison@comcast.net
377 Green Lane
Philadelphia, PA 19128
Valerie Morrison - Psychic Medium

As Highly Endorsed in...
Top Psychics Philadelphia
My Fox 29 Philly

and...

Top Fortune Tellers in Philadelphia
CBS Channel 3 Philadelphia & Philly.com

Introduction

As a long trusted Psychic Medium
Valerie provides Psychic Readings at her private office in Philadelphia PA or by telephone
to her clients that also include many stars and celebrities.

As a regular guest on Radio & Television for the past 38 years
Valerie currently can be heard on Radio Stations WVLT Cruisin 92.1 FM broadcasting monthly from Vineland NJ
and on WOGL 98.1 "The Breakfast Club" on Special Occasions broadcasting from Bala Cynwyd.

Valerie's psychic abilities and psychic predictions, together with her many years of counseling experience
brings to you guidance for concerns about your Loved Ones, Romance, Children, Health, Finances, Legal Issues,
Relocating, Business Decisions and of course Living & Departed Family Members.

Valerie's hope is that her advice, observations, and her psychic predictions about you and your loved ones
will make Peace and Happiness always the greatest part of your life
and that the year 2017 will bring to you all the Joy your heart can hold.

Valerie's office is conveniently located in the Roxborough section of Philadelphia PA near Manayunk
with clients coming from the Philadelphia area, the Philadelphia suburbs, South Philly, Northeast Philly, Bucks County, etc
while visitors from Delaware, Northern New Jersey and South Jersey are just a short ride away.

Additionally her phone is kept busy with clients calling
from every state within the United States and Internationally from the rest of the world.
Those that have tried psychic readings from california psychics
often find Valerie's more local presence more appealing.

Valerie has been a regular in the Radio & Television industry
with television appearances on "People are Talking" hosted by Maury Povich, Larry King and others to name a few.
She was recently featured with an episode on Court TVs Psychic Detectives.

Additionally Valerie can also be heard on the Radio and during these shows
she offers free online psychic readings (you may call in for a one topic question, free psychic reading)
or uses the Radio Show as a platform for just general psychic chat and discussions about the paranormal.

Valerie's own particular technique for "Psychic Readings" is only though her Clairvoyant Psychic abilities.
She does not call herself a Fortune Teller nor does she use a Crystal Ball, Tarot Cards, Tea Leaves, Palmistry or Astrology.

Psychics Philadelphia and Psychic Mediums Philadelphia

When searching for a psychic medium Philadelphia
or the best psychics in Philadelphia and the surrounding Philadelphia areas,
for your next genuinely best psychic reading, please contact Philadelphia Psychic Valerie Morrison.



With the blessing of many, we proudly present...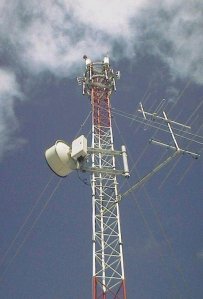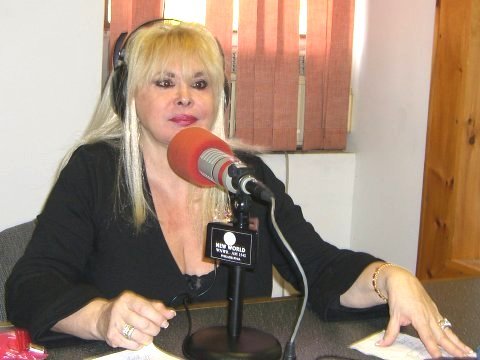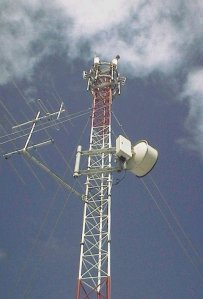 VALERIE MORRISON's
Upcoming Scheduled Psychic Radio Talk Show "Appearances"
Join...
Valerie Morrison
Psychic Medium
Monday Night June 5, 2017
7 to 8 PM
Tune to Radio Station...
WVLT Cruisin' 92.1 FM
(Or you may listen from your computer at www.WVLT.com)
Listen to the Steve Tatz Talk Radio Show...
"Get Over It"
Valerie is Steve Tatz's monthly guest
and will be taking your calls for...
Free Psychic Readings
to the Listening Audience
Call-In Line:
856-696-0092
So that Valerie may help as many listeners as possible,
please limit your call to the radio studio to one specific question
about your 2017 Predictions.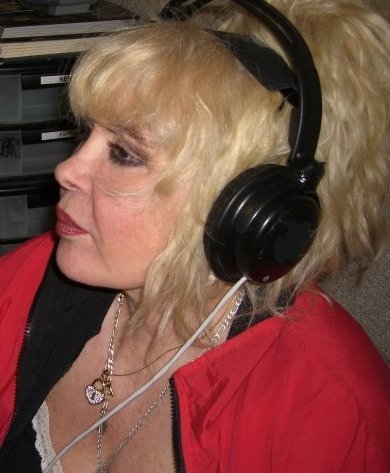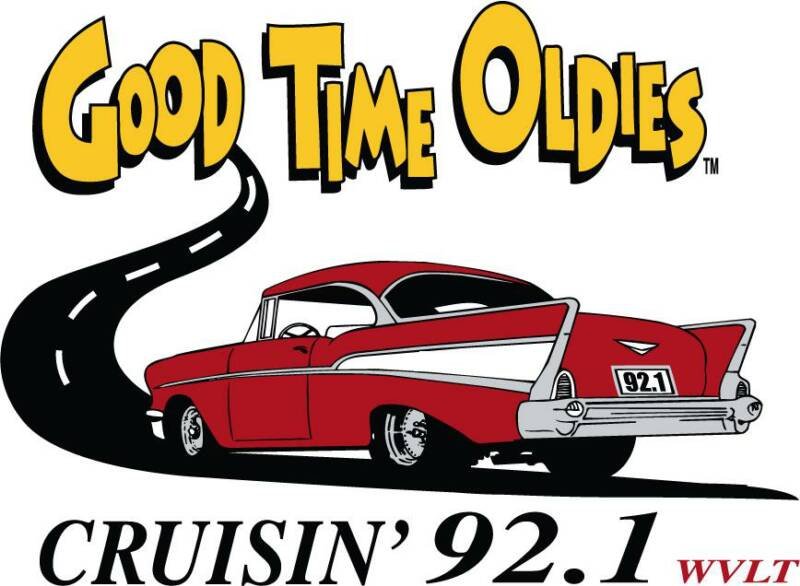 Vineland, New Jersey
Valerie Morrison's Next Upcoming Radio Show Air Dates:
Monday Night
July 10, 2017
7 to 8 PM
Studio Broadcast

The WVLT 92.1 broadcast reception area:

And remember, as an online psychic
for those that live outside of the WVLT broadcast reception area...

WVLT has Live Streaming

Listen to the show "Live" from your computer at www.WVLT.com
and call 856-696-0092 for a free psychic reading
for my psychic predictions about you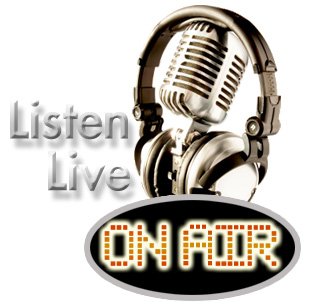 The WVLT Cruisin' 92.1 FM Radio Station
Co-Sponsors...
The "Salute to our Veterans" Event
Car Cruise
Sunday August 27, 2017
11AM to 4PM
Held every year at the...
New Jersey Veterans Memorial Home
524 N.W. Boulevard
Vineland, NJ

Please join...
Steve Tatz of the WVLT Cruisin' 92.1 Radio staff,
The Nostalgia Knights Classic Car Club
and The South Jersey Cruisers Association
to pay honor to our veterans at this event
on Sunday August 27, 2017 at 11AM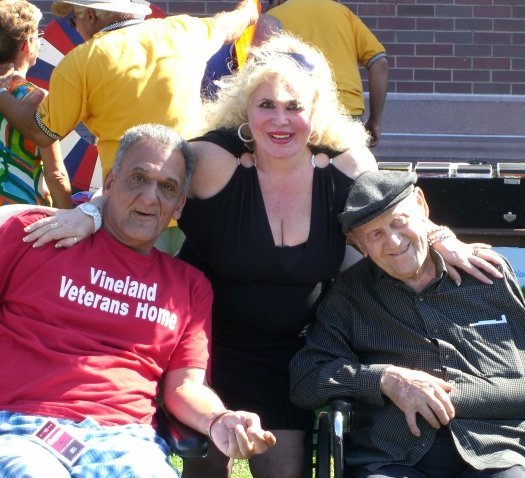 ALL PROCEEDS GO TO THE NEW JERSEY VETERANS HOME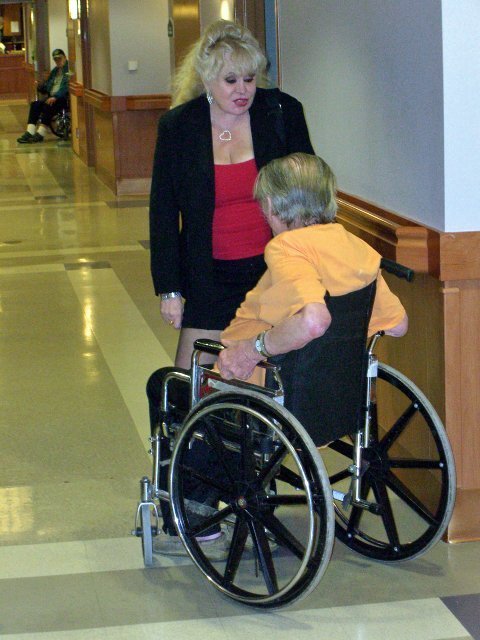 Valerie Morrison (who visits the bedside
of every Veteran in the Vineland New Jersy Memorial Hospital
that is not able to participate outdoors
for the "Salute to our Veterans Event")
unfortunately will not be available this year
due to a family illness needing her immediate attention
Pictures from our past "Salute to our Veterans" events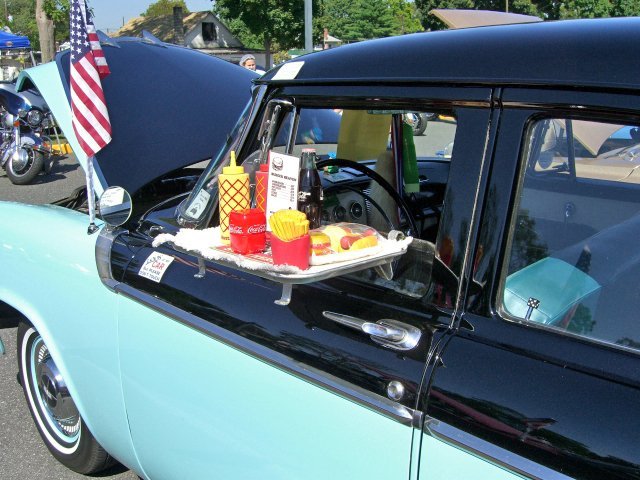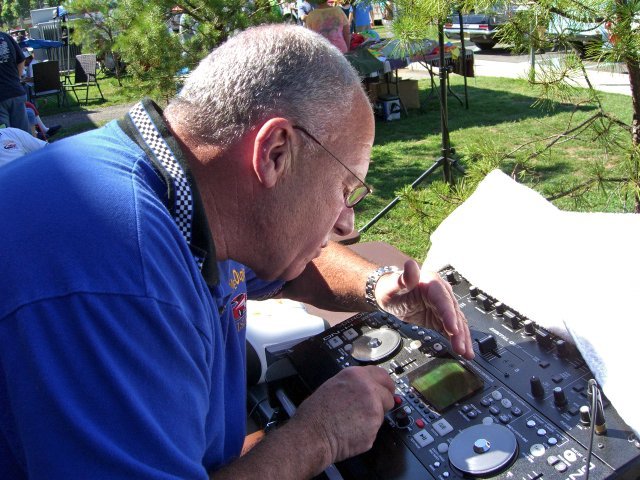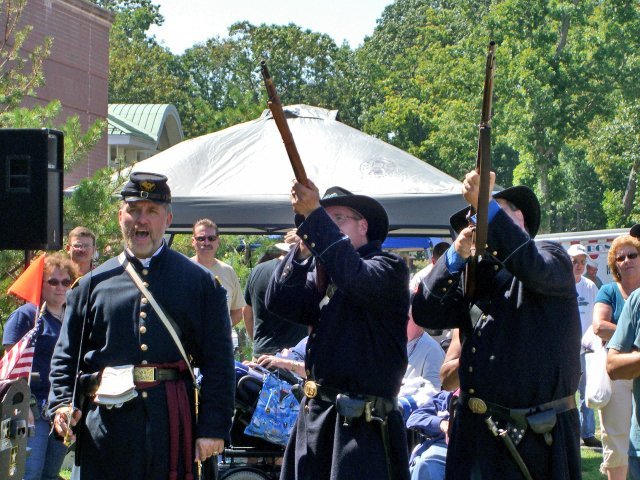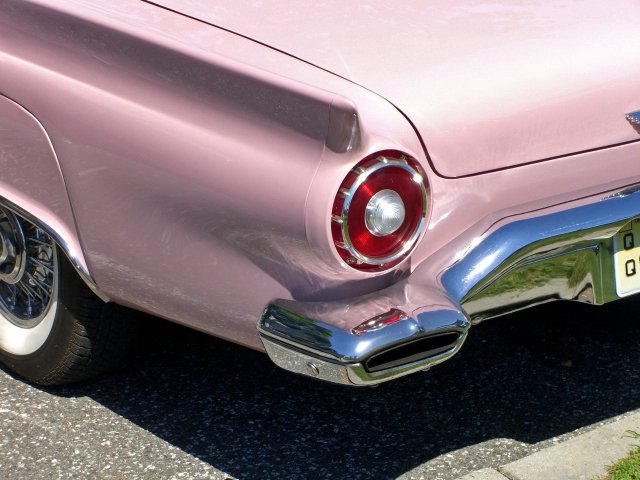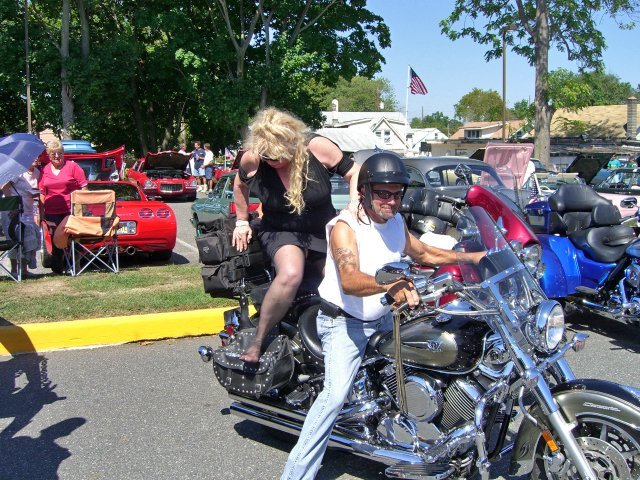 (Click on the picture- Once to enlarge / Twice to shrink)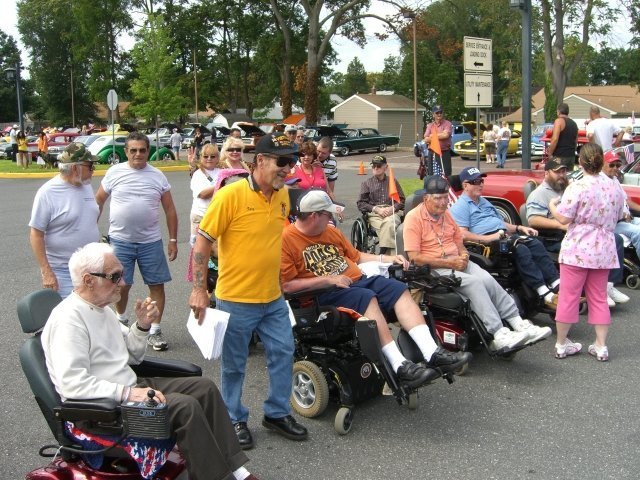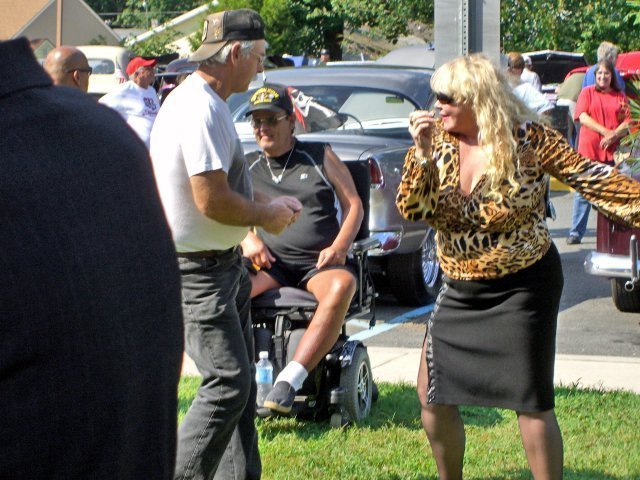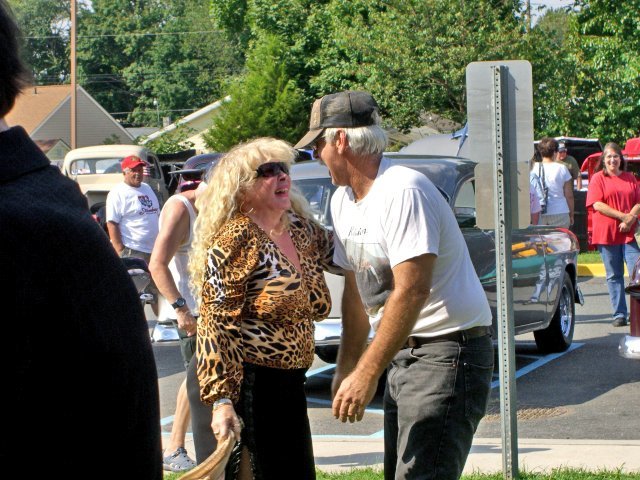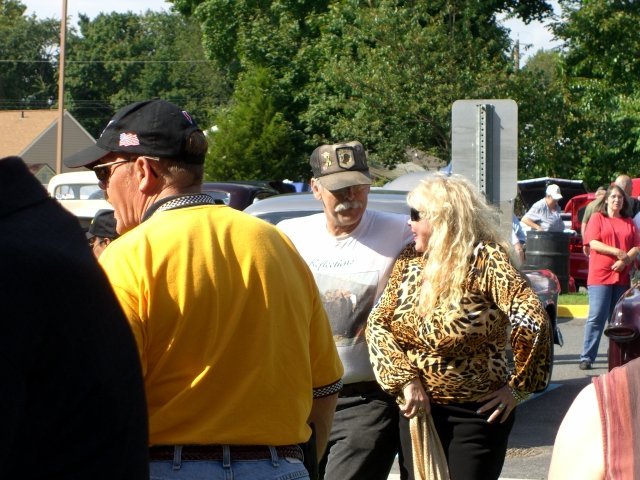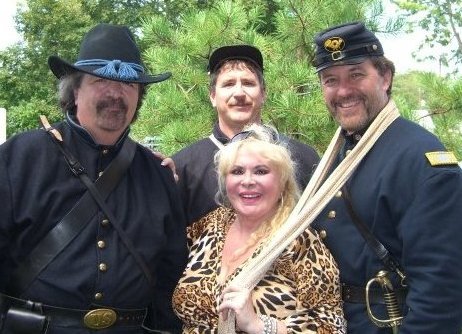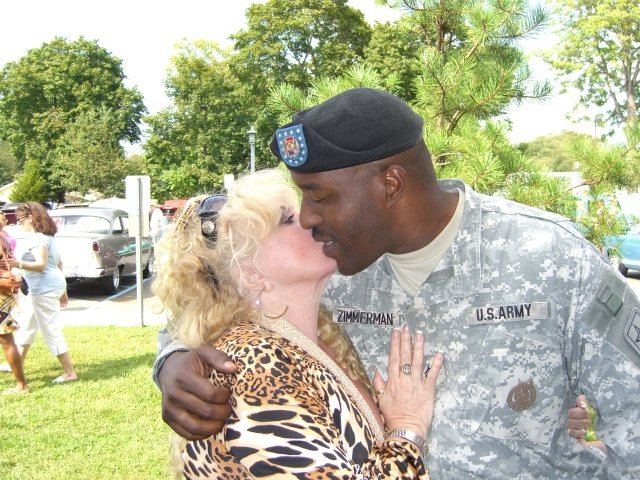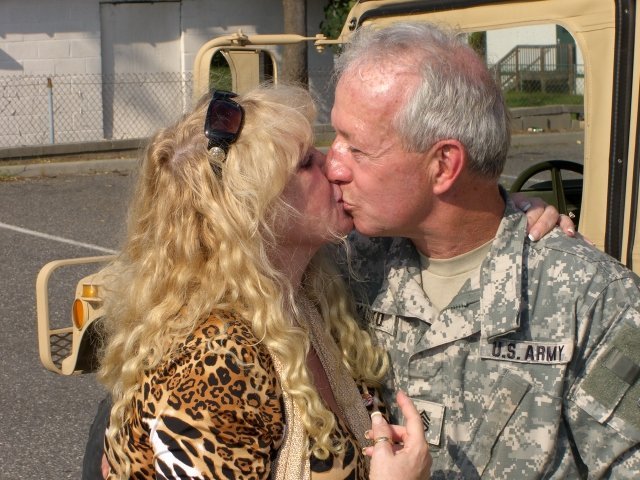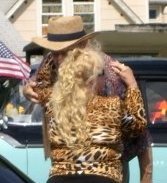 (Click on the picture- Once to enlarge / Twice to shrink)
The WVLT Radio Station is the home of...
Jerry Blavat - Danny & The Juniors
Kenny Jeremiah - Disco Ron (RJ) Joseph - Charlie Gracie
And our dear departed, but never forgotten...
Bill (Wee Willie) Webber and Sally Starr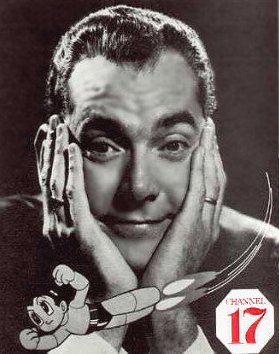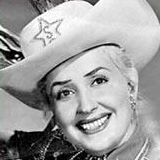 Jerry Blavat
The Steve Tatz Talk Radio Show starts right after the Jerry Blavat Show.
Listen Daily from 5 to 7 PM - When Jerry "The Geator with The Heator"
plays all your favorite tunes.
Danny & The Juniors
Listen every Saturday from 5 to 6 pm - "Rock & Roll is Here to Stay: The Radio Show"
with Danny & The Juniors
Their 1957 Hit Song was "At the Hop"
followed by "Rock and Roll is Here to Stay" and more...
Kenny Jeremiah
Listen every Tuesday from 10 to 11 pm - "The Good Time Old Time Rock-N-Soul Show"
with Kenny Jeremiah & Pepper Paul.
Kenny was formally of "The Soul Survivors" and his 1967 hit song was
"Expressway To Your Heart"
Listen to Kenny's new hit
"Only You"
Disco Ron (RJ) Joseph
Listen every Friday from 7 to 9 pm - "R.J.'s Disco USA"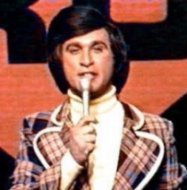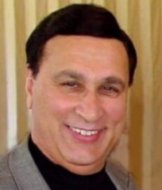 Charlie Gracie
Listen every Sunday from 3 to 4 pm - "A Fabulous Hour with Charlie Gracie"

All of Valerie Morrison's Psychic Radio Shows feature...
Free Psychic Readings for the Listening Audience
So that Valerie may help as many listeners as possible,
please limit your call to one specific question
and...
"Tales of The Paranormal"
Listener's and Valerie's experiences with the Paranormal

Psychic Valerie Morrison
Special "Appearances"
WOGL 98.1
- The Breakfast Club -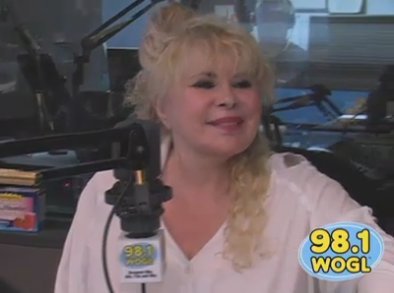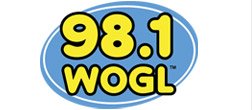 Call or Email your question...

Call-In Line
1-800-942-8998

Email
questions@wogl.com

If you don't have a radio you may
Listen Live by clicking here...
Listen Live

Video of January Show
If the above Video Player does not work on your computer
you may see the video by clicking...
Video Player 1 or Video Player 2
Video of March Show
Court TV's "Psychic Detectives"
<!-ValerieMorrison2 Picture -->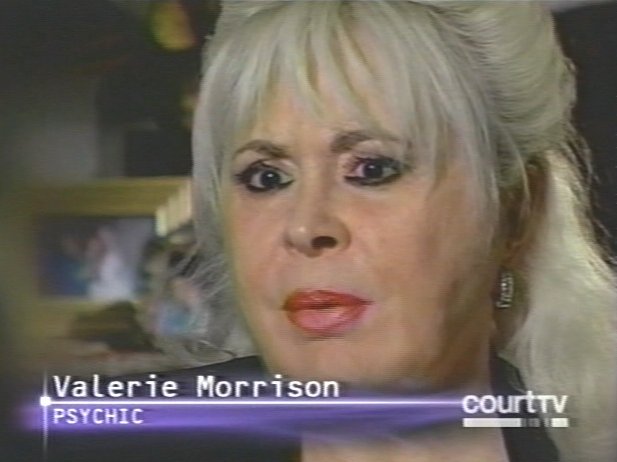 <!-ValerieMorrison2 Picture -->
"When investigators have exhausted every lead and turned over every stone."
"When detectives are out of time and out of luck, where do they turn?"
"Psychic Detectives tells the true stories of real cases
where psychics help detectives solve some of law enforcement's most baffling cases."
"It's the show that's turning skeptics into believers."
<!-ValerieMorrison1 Picture -->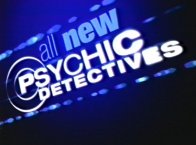 <!-ValerieMorrison1 Picture --> <!-ValerieMorrison2 Picture -->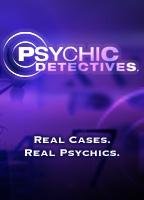 <!-ValerieMorrison2 Picture --> <!-ValerieMorrison3 Picture -->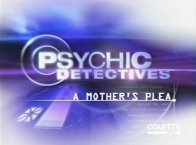 <!-ValerieMorrison3 Picture -->
- Court TV (Now truTV) Psychic Detectives -
Valerie's Episode "A Mother's Plea"
<!-ValerieMorrison4 Picture -->

<!-ValerieMorrison4 Picture --> <!-ValerieMorrison5 Picture -->

<!-ValerieMorrison5 Picture --> <!-ValerieMorrison6 Picture -->

<!-ValerieMorrison6 Picture --> <!-ValerieMorrison7 Picture -->

<!-ValerieMorrison7 Picture -->
Valerie's Psychic abilities were instrumental
in the solving of this murder
Court TV film crews filmed the re-enactment footage on location at
Valerie Morrison's office in Philadelphia, the murder scene in Fairmount Park,
the murderer's home (rented for filming from the current owners),
& interviewed the law enforcement detectives and the prosecutor involved with this case.
Newspaper articles about Valerie and this case
appeared in...


Michael Klein - Editor
and Front Page in the...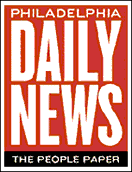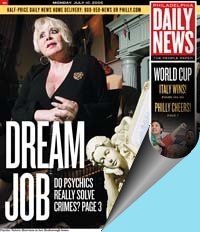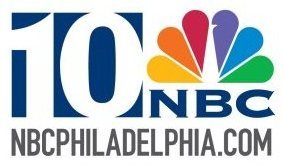 Near Death & Out of Body Experiences
Psychic Valerie Morrison is interviewed by...
NBC Channel 10 News
Medical Correspondent "Kathie McDermott"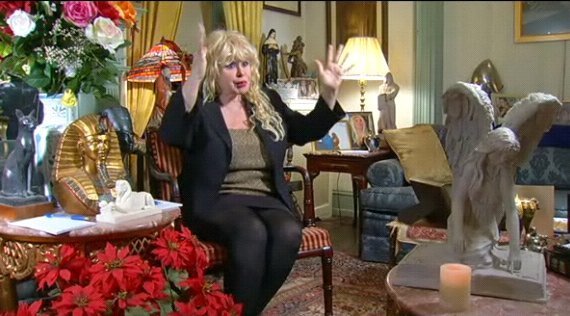 To watch the Interview, Click Here...
Video Interview

Near Death and Out Of Body Experiences

On the brink of Death's Door a brilliant White Light comes into view.
Brighter than any light you have ever experienced before, you find that you are
mesmerized by it and can stare directly into it with out it hurting your eyes.

You follow it through a winding and twisting tunnel and arrive on the "Other Side" where
you meet those that have past before you and sometimes our Creator.

The Near-Death Experience, aka NDE- Sure we all heard of them, after all 5% of the
population of every country, regardless of culture or religious preference,
experiences them.

OK, so our "Medical Experts" now tell us that the white light appears to us at the moment
of death as a reaction to the brain shutting down, and to be fair, this is further
substantiated by jet fighter pilots who also report the same phenomena
after passing out from huge "G" forces when training in a centrifuge.

So it is now believed by our "Medical Experts"
to be merely a rarely encountered physical occurrence,
but what is their explanation for the visits one has to the other side?

Purely a very vivid dream they will say.

But how do the "Medical Experts" explain the Out-Of-Body Experience, aka OBE,
that some people experience along with their Near-Death Experience,
where one rises up from their body and floats to the ceiling and when looking down,
see themselves being worked on frantically
by those in the emergency room, accident scene, etc.

Another vivid dream?

Well...

You won't convince Psychic Valerie Morrison who, after having a Near-Death Experience
with a brain aneurysm some years ago, floated above her body and when looking down, saw,
in addition to her doctor and nurses working on her,
a pair of sneakers on top of a locker in the operating room.

After she returned to her body and later in the recovery room,
she told her story to her doctor.

The janitor was summoned and with the aid of a ladder
found the sneakers just where Valerie said they would be, and no,
Valerie could not see them from the operating table where she was being operated on.

During another account,
a woman floated above her body and was hovering above the ceiling fan,
so close to it that she could read and later remember
the brand and part of the fan's model number
and stories similar to this keep recurring.

In the very near future researchers in the United States and the UK
will be conducting an unusual experiment to authenticate
the Out-Of-Body Experience phenomena.

All patients having traumatic surgeries will be interviewed in the recovery room.
Those discovered as having an OBE where they floated above their bodies,
will be asked what they saw when looking down into the operating room.

When patients start to answer that they saw a picture of the Eiffel Tower
laying flat on a table facing the ceiling, a picture planted before the patient's
operation by the researchers as part of this experiment...

What will our "Medical Experts" tell us then?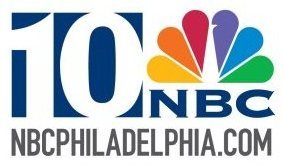 Promoting their hit show "Medium"
Psychic Medium Valerie Morrison is interviewed by...
NBC's Channel 10 News
"The Investigators"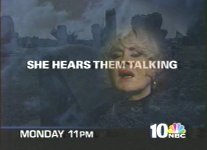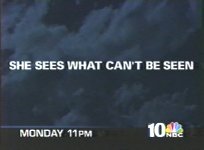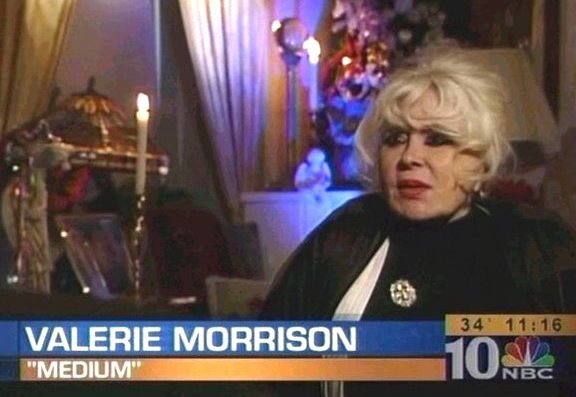 Psychic Advice
Valerie is interviewed by...
CBS 3 Eyewitness News
Correspondent "Lesley Van Arsdall"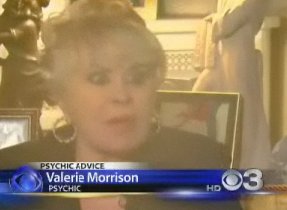 We are proud to announce that...
Valerie Morrison - Psychic Counselor
Is deeply honored to have been included in the newly released book...

Legendary Locals of Center City Philadelphia
by Author Thom Nickels

Valerie Morrison humbaly accepts this honor
as she shares the pages of this book with contemporary notables such as...

Sylvester Stallone (Actor - Rocky Balboa)

Kevin Bacon (Actor - Footloose)

And from our past...

Grace Kelly (Actress & Princess of Monaco),
Saint Katharine Drexel (Canonized to Sainthood),
Pearl S. Buck (Author - The Good Earth),
Marian Anderson (Singer & Civil Rights Advocate),
Mother Divine (International Peace Mission),
Mario Lanza (Opera Singer)
and Edgar Allan Poe (Author - The Raven)
to name just a few.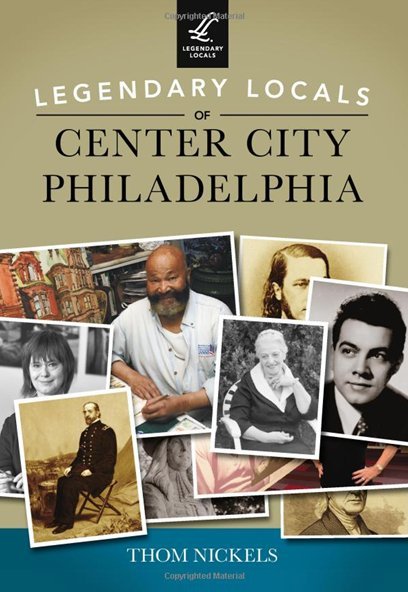 Valerie Morrison is featured in the
100th Anniversary Issue of the prestigious...

In this issue celebrating
Philadelphia Magazine's 100th year of publication

"THE 100 MOMENTS THAT SHAPED OUR CITY"
are highlited

Look for Valerie Morrison's Interview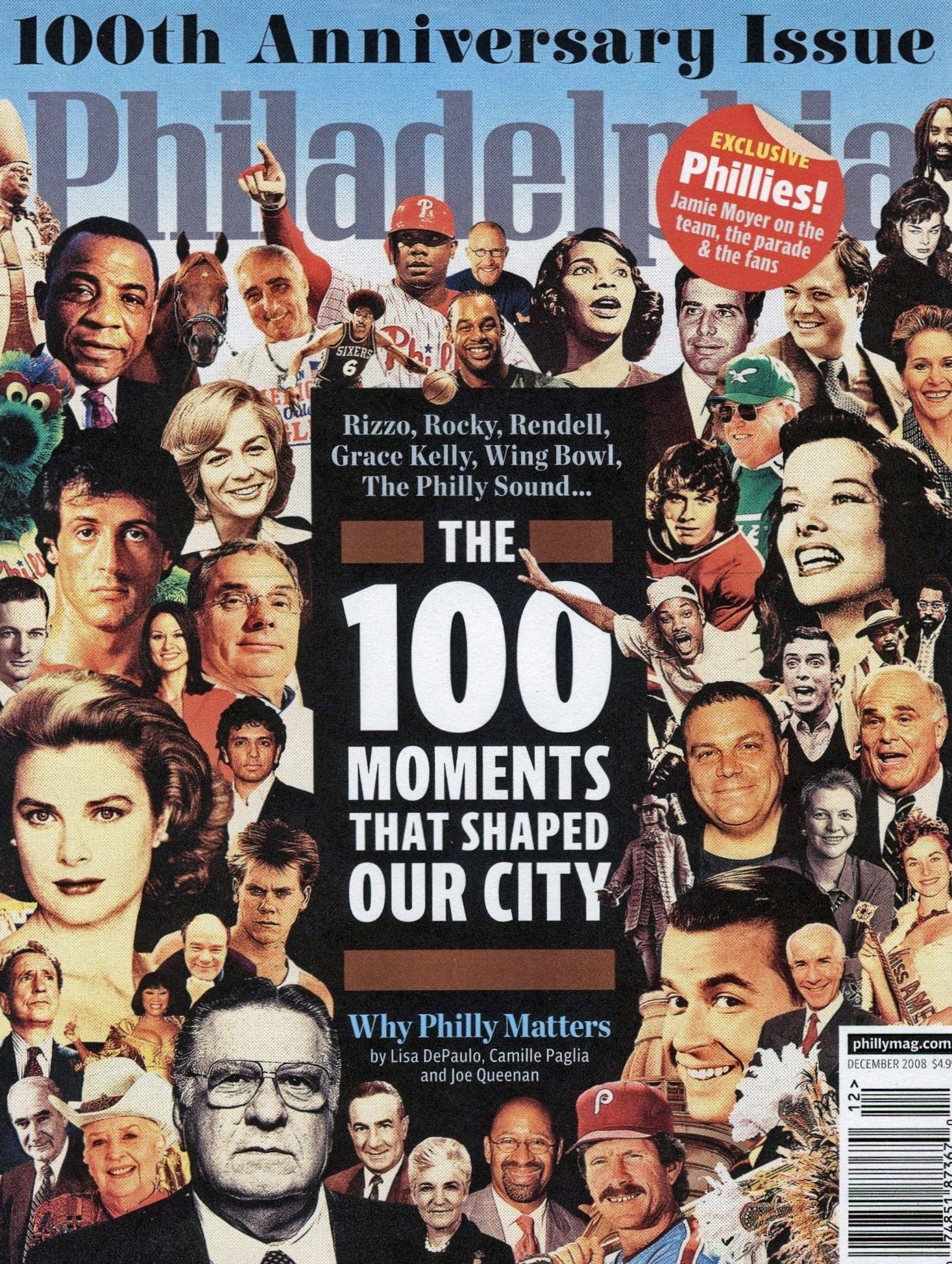 Psychic Thoughts
Valerie is interviewed by...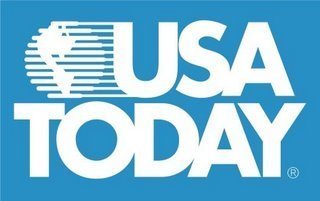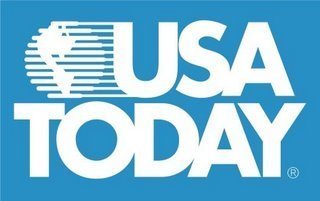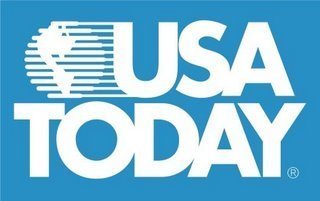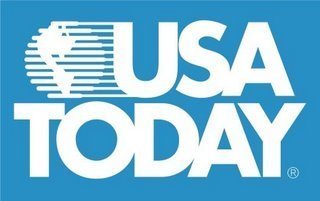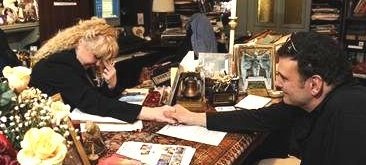 The "USA TODAY" Newspaper
Correspondent "Andrea Stone"
Photographer "Eileen Blass"
A Happy Medium
Medium Valerie Morrison is interviewed by...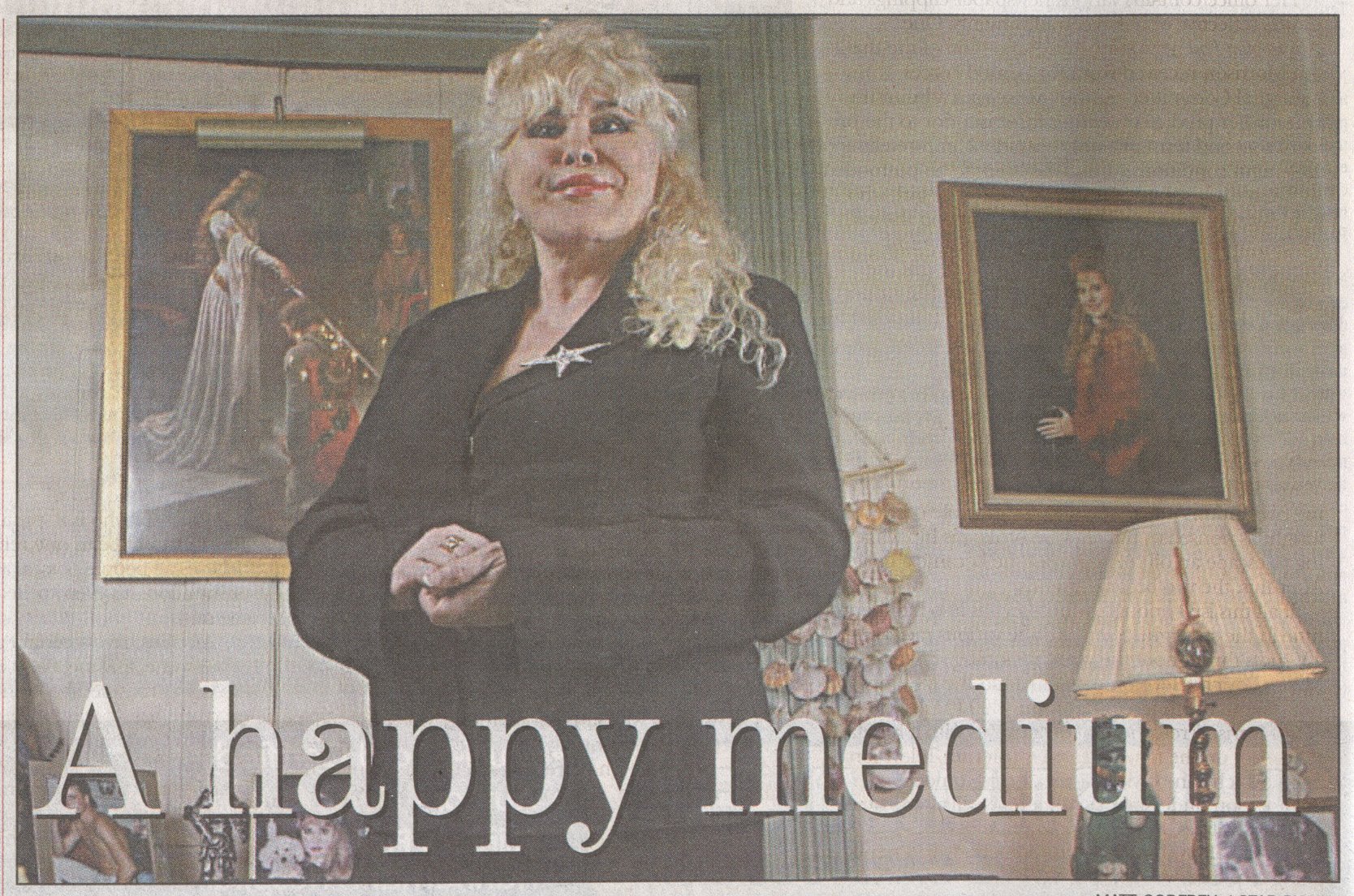 The "STAR" Newspaper
Correspondent "Jon Campisi"
Photographer "Matt Godfrey"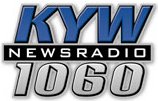 Psychic Thoughts About The Economy
Psychic Valerie Morrison is interviewed by...
KYW News Radio 1060 AM
Correspondent "Hadas Kuznits"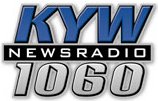 Local Psychic Helps Law Enforcement
Valerie is interviewed by...
KYW News Radio 1060 AM
Correspondent "Michelle Durham"

A Dreaded 5 Star Review
Received from Donald Sloan in January 2012...
January 2012

Donald Sloan
Philadelphia, PA
Psychic Medium Valerie Morrison saved my life - Literally
I had met Valerie Morrison, not as a client, but socially several times in the past.
During the course of one of these social encounters with Valerie she had overheard me complaining to someone about my ribs being sore which I believed was caused by a recent fall I had taken down the steps at my parent's home.
Valerie came over to me, and with her proclamation of our past social encounters now to her a friendship kindly acknowledged and with my privacy assured, respectfully said to me that she believed that there was something else more severally wrong with me and insisted that I immediately get a thorough battery of blood tests taken as a precaution. I of course resisted her notion but with her unwavering and continued gentle persistence, I finally agreed.
When the results were in and with Valerie insisting to be at my side at the specialist's office, the blood work revealed that I was in the final stage of a Bone Cancer with the prognosis of few months of survivability.
I had heard many stories from others about Valerie's unusual attributes as a psychic but I never thought I would come to ever experience it myself first hand.
I discovered later in speaking with Valerie's manager that, in addition to Valerie's other psychic talents, what Valerie had "seen" and "felt" for me about my physical state of health was not unusual as she occasionally will experience this paranormal "sight" and that over the course of her career of many many years she has received letters from doctors puzzled and in awe of those that she referred to them for second opinions with similarly undiscovered hidden ailments that no doubt had saved or extended many lives.
Immediately I underwent 6 months of chemotherapy and bone marrow transplant procedures.
It is almost 2-1/2 years ago now since my diagnosis, and while my future survival is still in jeopardy, I owe the extension of my life to Valerie's concerned intervention and I will be forever grateful.
God Bless you Valerie for the risk you took confronting me with your "feelings" that most other non believers might have been angered by and ridiculed you for. You are a true kind hearted and caring soul.
Donald Sloan
September 22, 1956 - July 21, 2014 at 1PM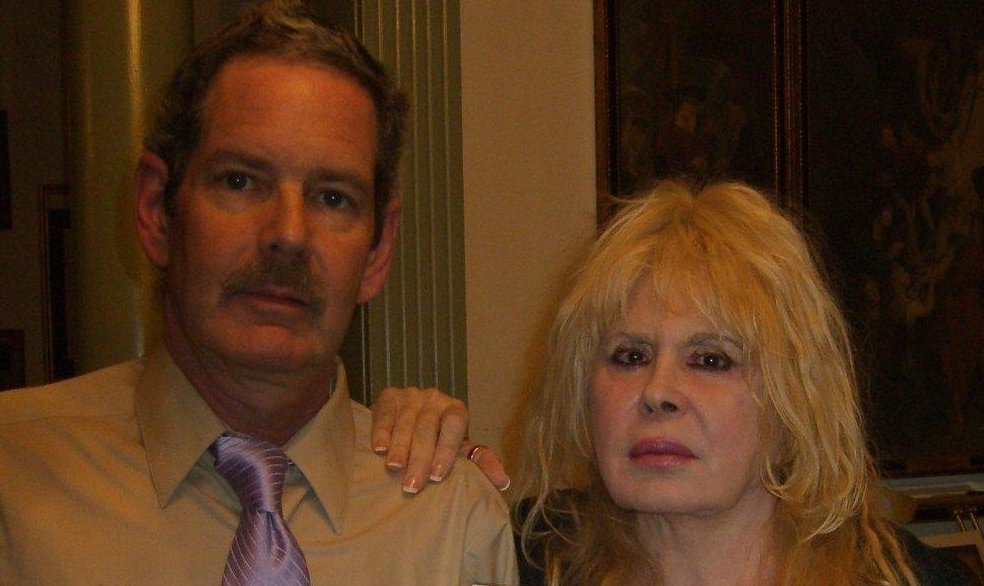 Until it is my time to see you once again...
Goodbye Dear Friend

Synopsized from the...
Roxborough Review Newspaper
September 4, 2014
In Memory of Don Sloan
Hey blue eyes, remember us Valerie and Frank?
Well, we remember you Mr. President. That was my nickname for you (Don was the President of the Roxborough Historical Society) and while Frank had plenty of others, we both miss you so very much.
Your smile, not here.
The way I would accompany you when you would go to see Dr. Ali for your treatments and such, and then stop to call Frank and let him know how you were doing,
and then share a meal.
Your tomatoes and flowers that you planted right before you left us are blooming now,
and your cat is fine but still looks for you.
Every chance we had we would all talk.
Whoever said silence is golden was so wrong.
You made your mark on us and we feel your presence everywhere, you the man who fought so hard to live, but right now, I know you are dancing with another who looks just like me, yes, her name is Helen.
You were and still are loved Don
and you will always and forever live in our Hearts.
One day, when it is our time,
we all shall see you once again but until then
only our fond memories of you will have to do.
Never let us go.
Goodnight Mr. President-
Valerie Morrison, Frank and Brenda
Goodnight Sweet Prince-
Raye Ann sends kisses
Irv Homer
May 29, 1924 - June 24, 2009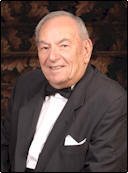 The Godfather of Talk Radio
Edwin D. Rice, Jr.
"The Amazing Mr. DEE"
Psychic
May 21, 2012

As we note the anniversary of his passing,
I pause once again and remember
the honor of once meeting
this truly remarkable, best of the best
and kind gentleman.
Psychic Valerie Morrison's
Reviews & Testimonials
Dear Valerie:
We were searching for psychics west chester when I found your web site.
Your credentials as a psychic are certainly impeccable but what also impressed us about you is your passion for helping people along with what you do. This can be seen by your involvement with rescuing the Tombstones on the Delaware, your Help Website for our seniors, the poor, the military, etc., etc.
Meeting you last night proved to be an even greater experience for us between the facts you knew so well about me and Bill and our loved one who we lost recently that brought us much comfort.
I must say we are impressed with your abilities as a psychic and also your compassion for humanity.
Bethany & Bill W. - West Chester PA
Valerie
I had a reading with you three months ago and during the reading you gave me a prediction that I told you that made absolutely no sense to me and did not seem to fit my life style.
You told me to remember it and see what happens.
Well I have to tell you that, except for your advance prediction, it came totally unexpected, was nothing that typically I would be involved with, but most of all came true and I am happy for it.
Amazing!
Michael M. - Jenkintown PA
My Dear Valerie
For over 8 years now I have found you to be the best psychic I ever had the good fortune of meeting.
Just wanted to drop you a line to tell you that my yearly psychic reading 2 months ago, as usual, proved to be very helpful to me with dealing with my particular life situations.
You never cease to amaze me with your psychic insight about me and your recent psychic predictions and observations about my life has helped me tremendously.
Thank you so much!
Rose P. - Levittown PA
Valerie
Thank you for seeing me last month on such short notice but as you know I needed an answer to a serious dilemma that I was just confronted with at work that I had to immediately deal with.
Your psychic read and insight on this matter proved to be the right choice and I must say that I would have never thought to have taken your particular approach on this issue.
Once again I thank you for your psychic guidance and I am forever grateful for your exceptional psychic ability that is coupled so well with your superb wisdom.
Keep up the great psychic awareness work that you do for me and others.
Sincerely,
Laura N. - Cinnaminson NJ
Dear Valerie,
You have changed my life in that my recent psychic reading with you proved to be an unbelievable experience for me.
As you know for many years I had carried the guilt of not being with my Father when he died.
You are one very accurate psychic as you were able to speak with my Father who said things to you that only I would have known.
Had I not had my accurate psychic reading with you I would still be grieving his death but at my reading with you he forgave his spoiled "little girl" and with that I am finally able to move on with my life.
I wish to thank you once again.
Respectfully,
Monica P. - Wilmington DE
To Valerie's Office:
During a very dark time in my life Valerie's psychic reading and counselor guidance really helped me.
I would suggest to anyone who has lost their way to use the services of Psychic Valerie Morrison.
I cannot find enough words to express my gratitude.
It was both amazing and revealing what Valerie discovered about me and how I could help myself with Valerie's psychic advice being my main source of inspiration.
Patty A. - Manayunk PA
For more Psychic Testimonials...
Please Click Here for more of Valerie Morrison's Psychic Reviews & Testimonials
There is no end to the procession of clients I see
who's sadness and sorrow I share
along with the horror of my own loss.
I hold these lost to us
in a special place in my Heart


Sometimes from my bed in the middle of the night,
I hear a mysterious woman's horrifying scream,
...only to discover that it is me.
The hurt can be totally unbearable at times.
To fight back...
Prayers, Confidence, Someone who will listen.
But sometimes...
only a simple reckless laugh can help!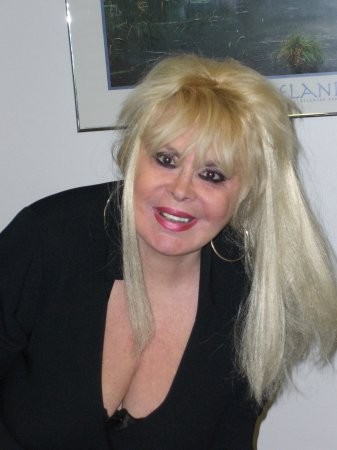 Affordable Radio Advertising
WWDB 860 AM
Broadcasting from Bala Cynwyd PA to the...
Pennsylvania, New Jersey and Delaware Tri-State Area.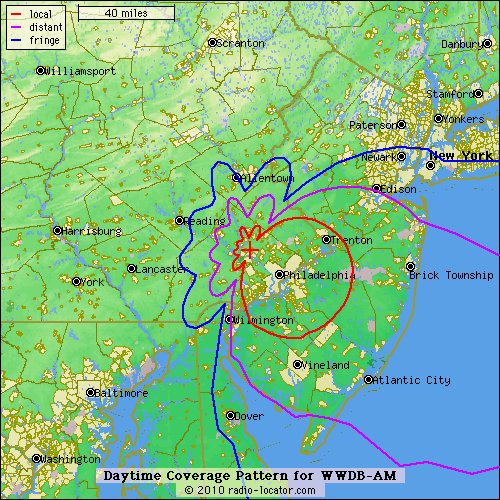 Business Owners
You are invited to advertise on WWDB Radio
Broadcast your Commercial
to the following States and Towns:
<!-WWDB Coverage Towns Marquee --> <!-WWDB Coverage Towns Marquee -->
For more information about this advertising
please contact WWDB Radio at...
239-263-5000
For...
"Turn-by-Turn" Directions
To...
Valerie's Office
From...
Your Home or other Starting Place
Enter your...

And to all the deeply Religious...
Since 1975, Valerie Morrison has been an ordained Interfaith Minister
of "The Church of Ageless Wisdom", Philadelphia Chapter.
This church represents a blend of the time honored ancient religious beliefs
coupled with a progressive pursuit to recognize the paranormal.
Valerie's Specialized Religious Guidance Training received here
aids and enhances her counseling expertise.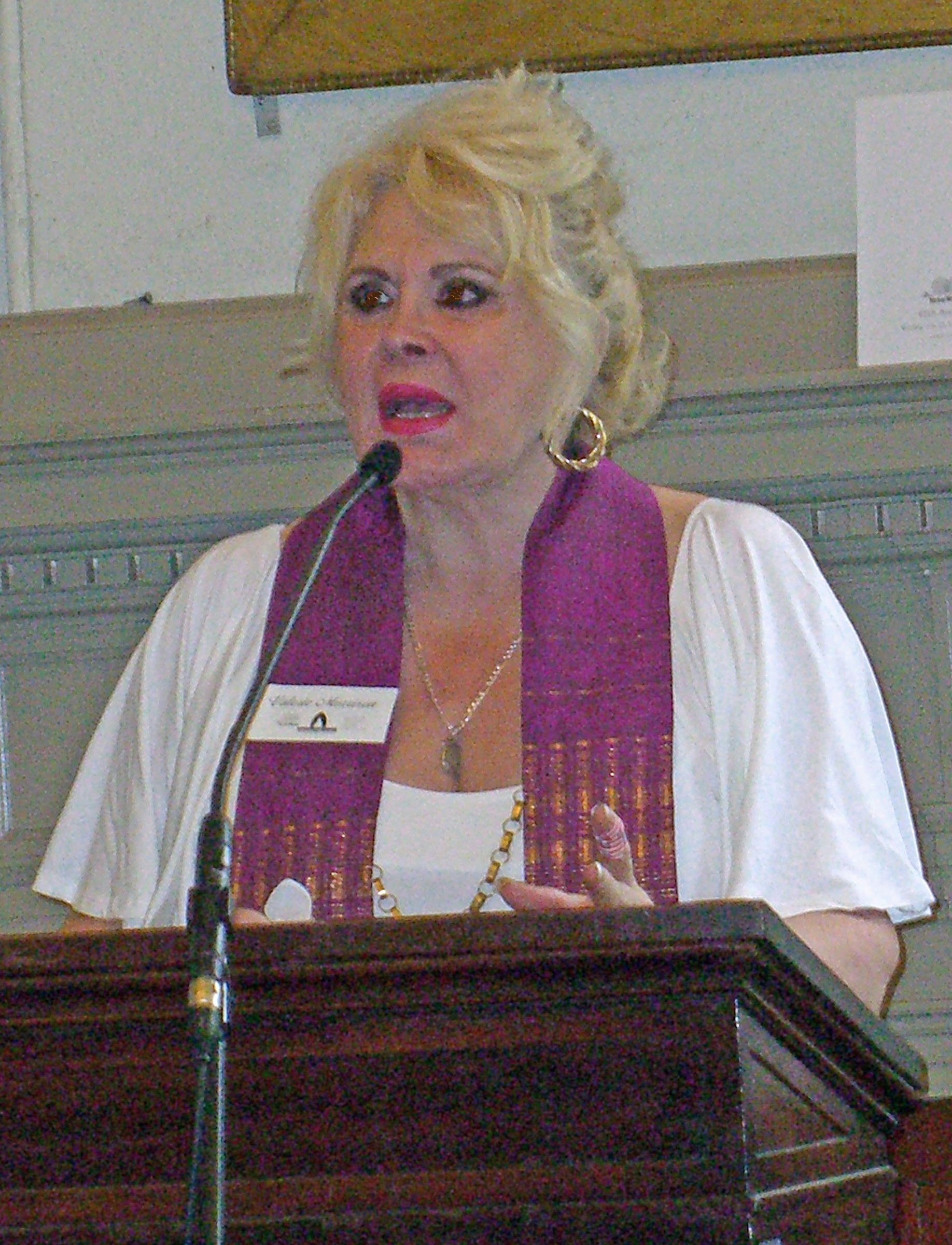 -- The Church of Ageless Wisdom --
(Philadelphia Chapter - Incorporated 1962)
124 S. 13th St.
Philadelphia, PA 19107
Valerie believes in the goodness of all people
regardless of Race or Faith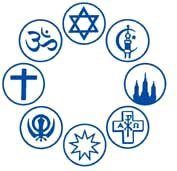 May your God Bless You
UPDATE
May 1, 2012


Walt Hunter of CBS Channel 3 Eyewitness News
interviews Valerie Morrison about the tombstones...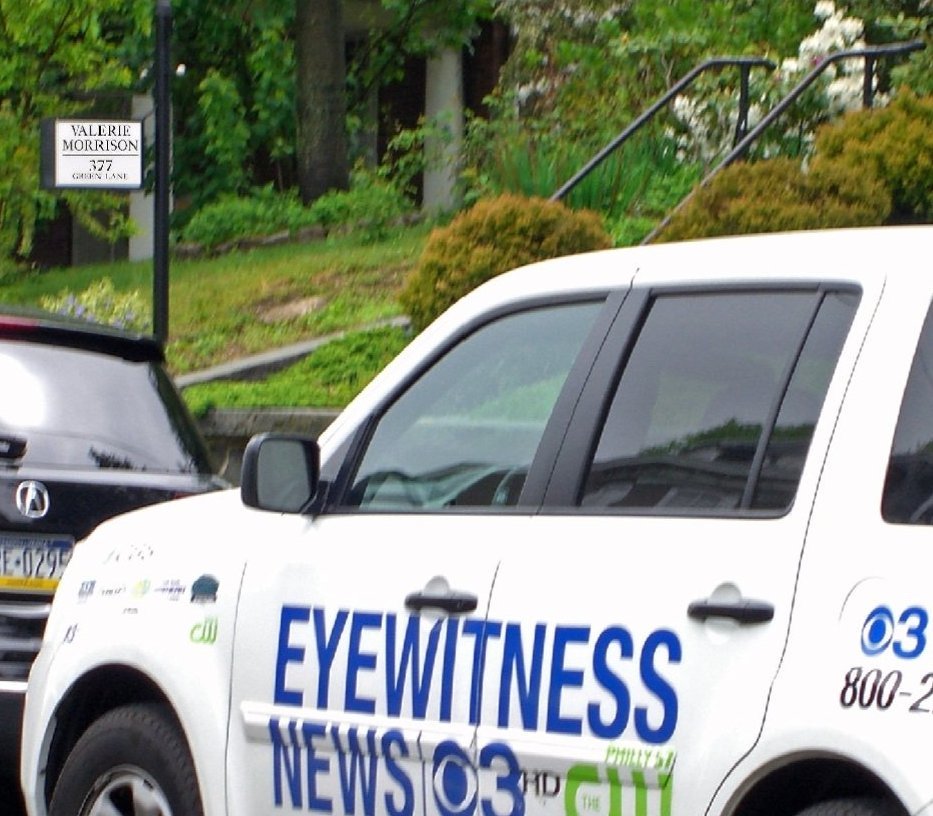 ...while Cameraman "Will" ventures off to the Delaware River Shoreline
and takes much video evidence footage of the tombstones for this story.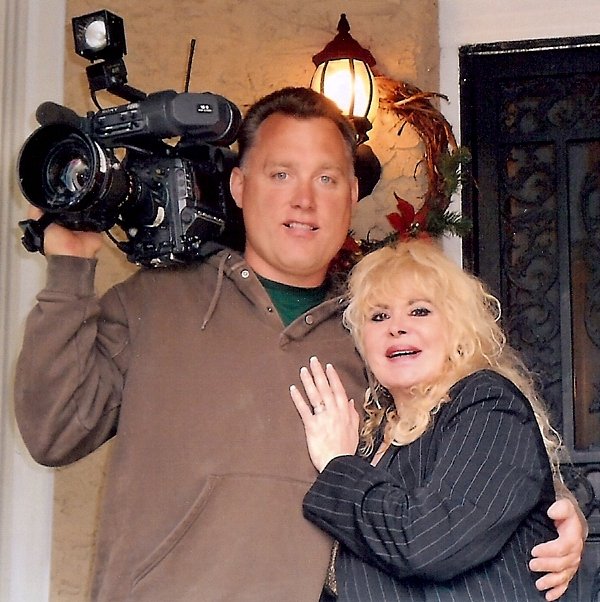 This interview will soon be aired on CBS Channel 3
---
UPDATE
May 18, 2012


Walt Hunter of CBS Channel 3 Eyewitness News
interviews Valerie Morrison and Frank DeAngelo about the tombstones...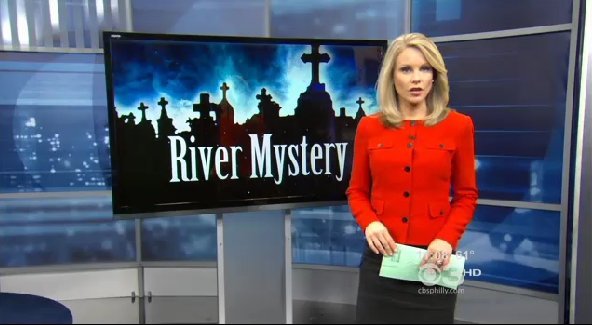 River Mystery - Gravestones Found Along The Banks Of Delaware River
This interview aired on CBS Channel 3 on Friday May 18, 2012
For those that may have missed this broadcast...
Please Click Here
Thanks to the efforts of Walt Hunter and the CBS 3 Eyewitness News Team
most all of the citizens of the Philadelphia and Delaware Valley area
are now aware of this widely unknown and unabated disgrace
that occurs at every low tide along our Delaware River shoreline.
Hopefully someone seeing this story
with the authority, influence and means to correct this situation
will be encouraged to call Valerie Morrison at 215-483-8881
or contact her by email at...
PsychicValerieMorrison@comcast.net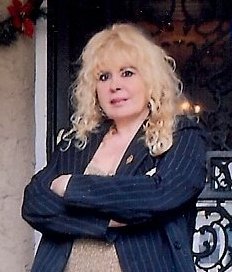 I am waiting...

Valerie Morrison and Frank DeAngelo wish to thank
Walt Hunter, Cameraman "Will" and their associates at the CBS 3 Television Studio
for taking such a genuinely concerned interest in this story.
And let us least not forget the efforts by Ed Snyder, pwbaker and others
without whose photographs and research, this story would never have been revealed.
Copyright © 1999 - 2017 Valerie Morrison Ltd
Webmaster: A-1 Consulting


Click here to send comments or suggestions to Valerie about her web site